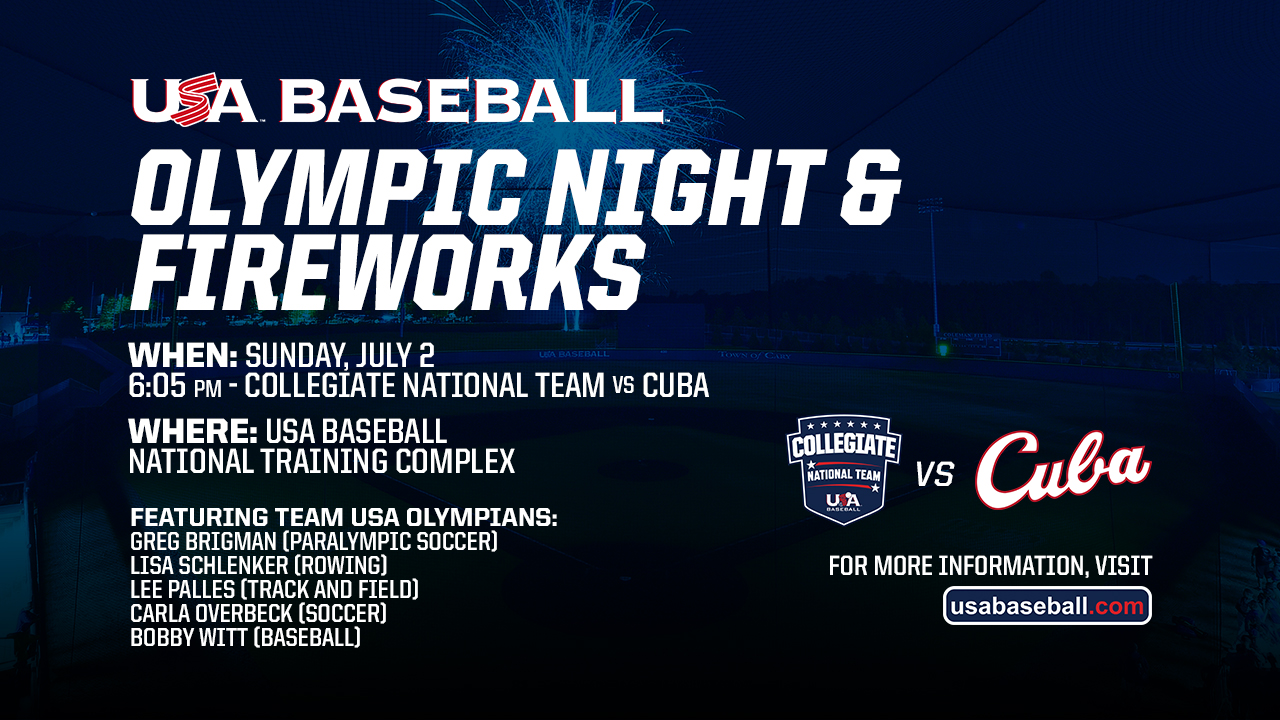 USA Baseball is having an Olympic Night event this weekend! The event will give fans the opportunity to get autographs from former and current Olympians, watch Team USA as they take on Cuba, hang out with local sports organizations in our Olympic Village, and end the night with glow sticks and a fireworks display!
Olympic Night is on Sunday, July 2nd, at 6:05 pm at our National Training Complex in Cary, NC. The purpose of the night will be to celebrate baseball�¢??s reinstatement in the 2020 Olympic Games and to highlight some of the sports that make up the Olympics. The first pitch will be thrown out by former Olympian and USA Baseball alum, Bobby Witt, and he will be signing autographs later in the game with the other Olympians in attendance.
This will be a great opportunity for your athletes and their families to meet these players and celebrate Team USA right before the 4th of July. We hope some of you will be able to make it and celebrate with us! Tickets are $10 adults or $5 youth (5 - 12 years old) and can be purchased here, or at the gate on the day of the game.